CHESS DICE

[0090 x2] Chess dice (pawn, knight, bishop, tower, queen, king) with instructions, 1989, wood, 16 mm.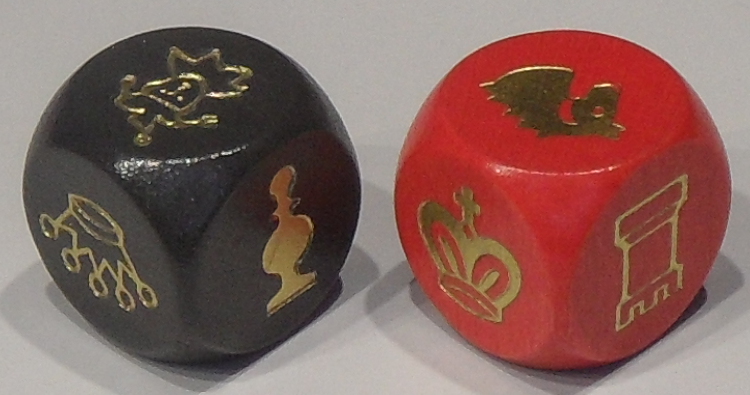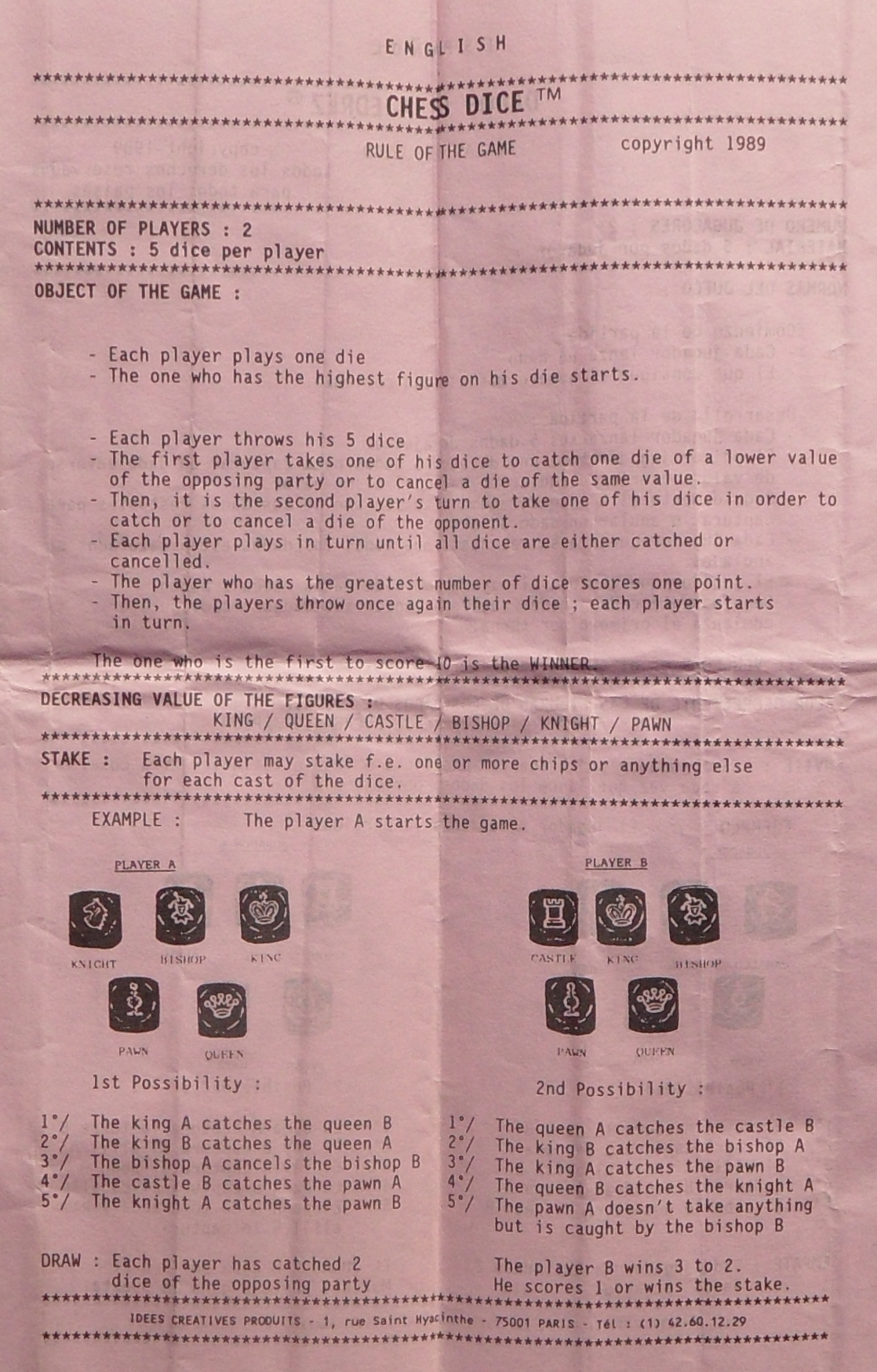 [0362 x2] A set of 10-sided chess dice (game "chess-izer TM" from 1990) with instructions, plastic, 17 mm.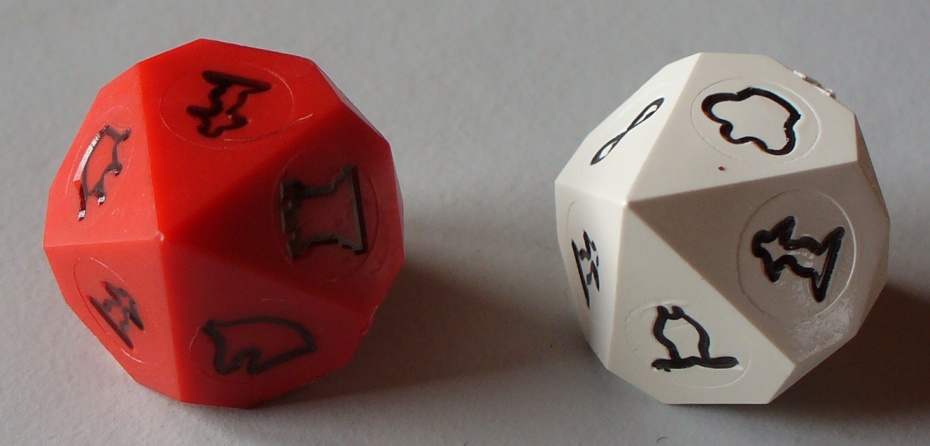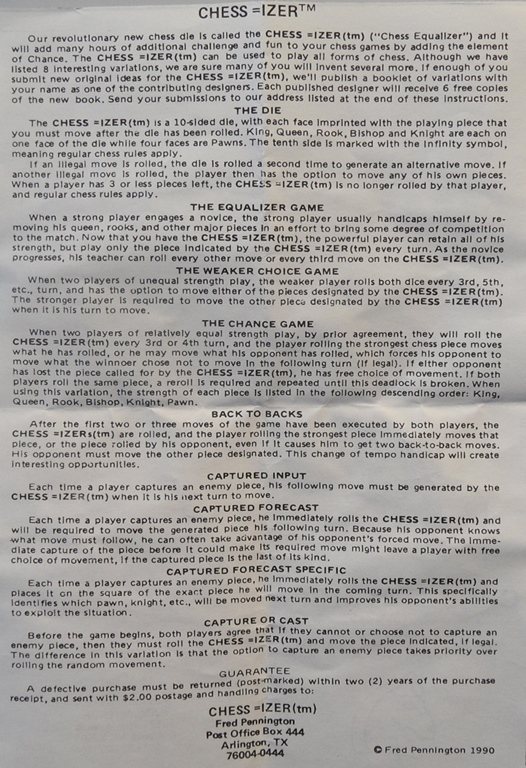 [0658 x16] The 16-dice set for the chess dice game "Proteus", plastic, 16 mm.