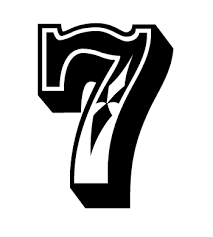 -sided DICE

[0513 x2] I didn't try yet if these 7-sided dice (D7) are completely fair. The size and shape of faces 6 and 7 are different from the others, plastic, 16 mm.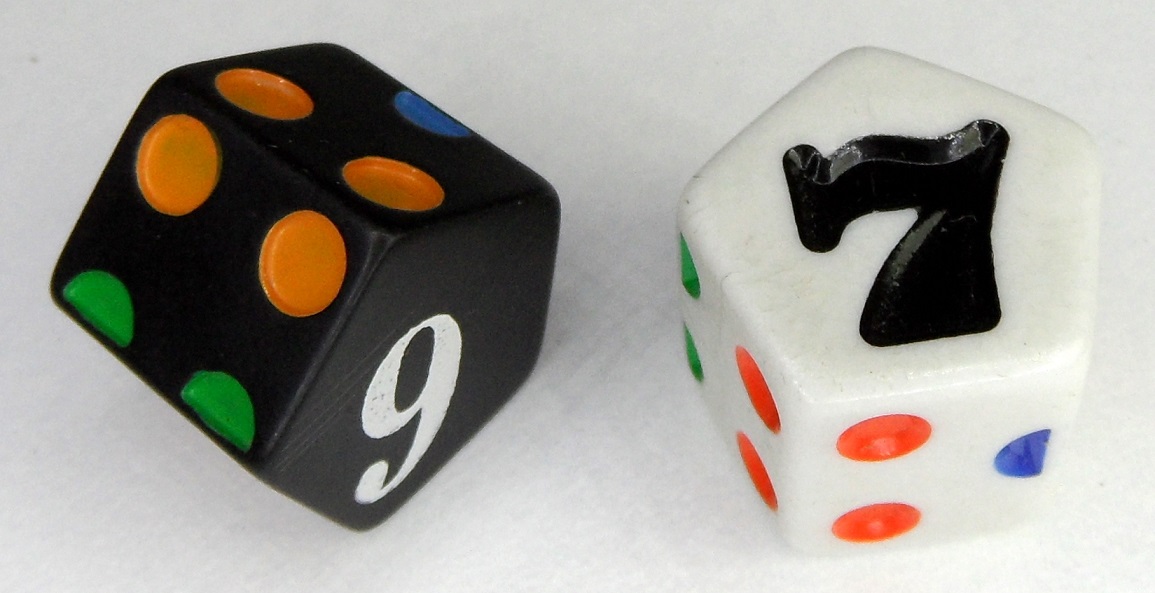 [0675] A great "ball roller" with the possibilities 1, 2, 3, 4, 5, 6, and Grolsch (a Dutch beer brand), plastic, 56x19 mm.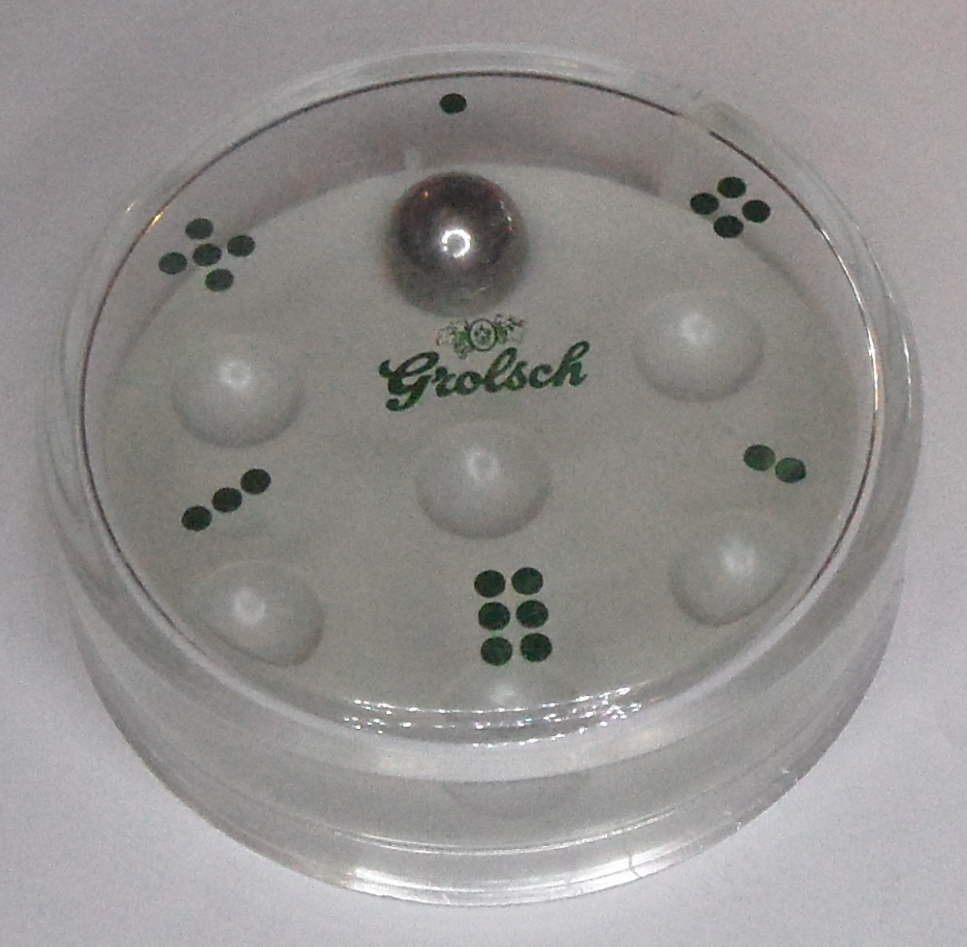 [0676] The so-called "Y2K die", consisting of two D4's which can turn independently. Each D4 has 0, 1, 2 and 3 pips so that one can throw a 0, 1, 2, 3, 4, 5, or 6
therefore, in fact, resulting in a D7, Germany, wood, 31x18 mm.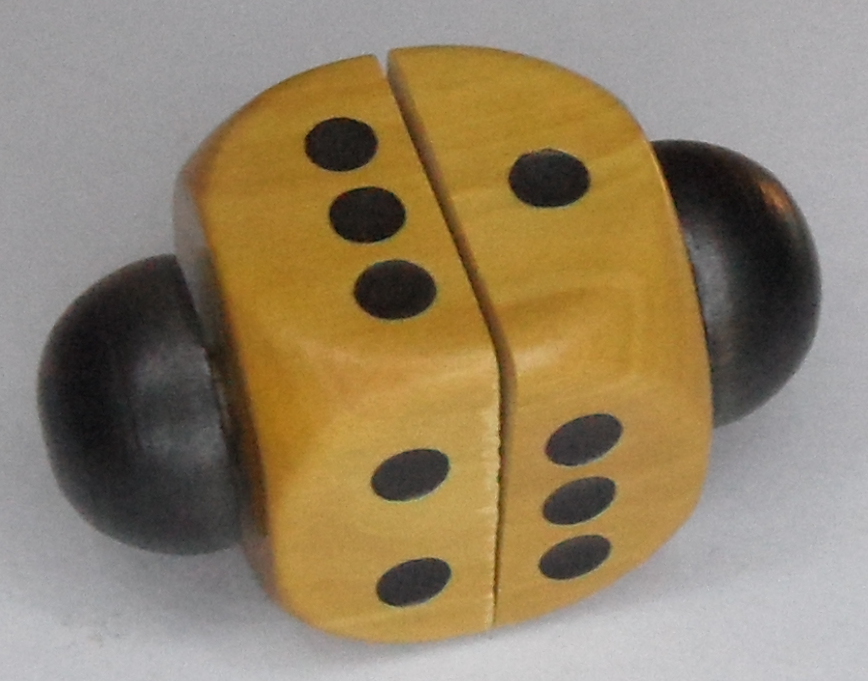 [1779] D7 with the days of the week, Germany, plastic, 22 mm.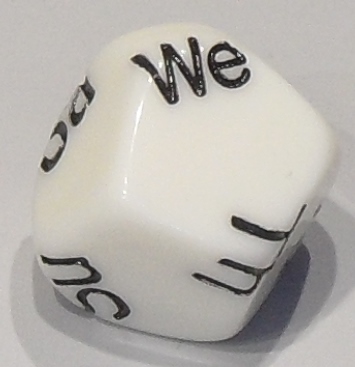 [1887] Modern D7, plastic, 20 mm